Over twenty years ago Rex Thain was working in a corporate job. Like many in the business world, he was grateful for the chance to provide well for his family, but increasingly unhappy with how little time he was able to spend with them because of it. Finally, he and his wife, Sherry, decided that they would launch their own business from home. Deciding what that business would look like became a lot more urgent when Rex lost his corporate job shortly after making that decision.
Rex began working part time with some friends who owned a rodeo-gear supply company. The timing couldn't have been better, as the first protective rodeo vests began to appear on the market shortly thereafter. But Rex was disappointed to see that customers were forced to decide between vests that were either prohibitively expensive or too ugly to enjoy wearing. Following God's direction, he decided to attempt to create his own vests that would look great, work better, and cost less. He quickly developed a prototype of the protective framework for a vest that would provide rodeo athletes with a new level of safety in the arena. But things finally came together when a friend pulled a western cut vest out of her closet and said "if you can make the stuff inside your vest fit inside this vest, then I think you might really have something."
Rex and the Ride Right team have been improving their designs and expanding their catalog ever since, but the company's mission has remained the same: use the highest quality materials to create protective vests that keep riders safe, and looking great.


Our Logo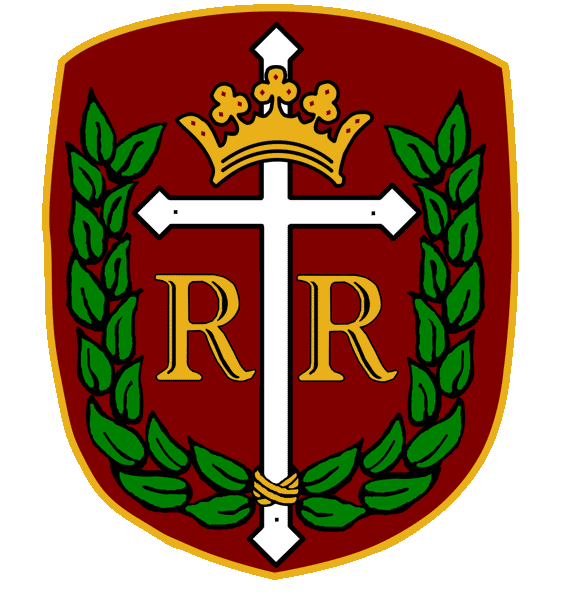 The Ride Right logo is more than just the symbol of quality that rodeo athletes have come to look for over the past twenty years. It's a reminder that everything we do is driven by our values. The cross represents the work that Jesus did on our behalf, while the crown demonstrates his lordship because of it. Our company initials sit beneath the cross, because everything we do falls under Jesus authority, and the wreath around the edges represents the world. We always strive to let the teachings and leadership of Jesus govern our business and our relationship with our customer, and we're confident that this is the most important element of our success in the years we've been in business.


Our Statement of Faith
Our statement of faith underlies every decision we make, both as a business and as individuals, so we felt it was important to share it with you.
We believe that God is the creator of the universe, creating both of the seen (physical) and the unseen (spiritual) realms and that God, the creator, is also the giver of life.
We believe that the Holy Bible is God's word personally spoken by God for mankind for the purpose of revealing who He is, and that it is without error in all issues on which it speaks.
We believe in the Trinity, or one God in three Persons, consisting of Father, son Jesus and Holy Spirit.
We believe Jesus Christ is the divine manifestation of God who came from heaven to mankind, both fully human and divine. While living a sinless life, He was rejected and betrayed by man to be crucified and die on the cross, yet He did not remain dead, but resurrected the third day.
We believe that the death of Jesus on the cross provided complete atonement for all the sins of the world. It provides cleansing for those who choose to be cleansed from their sin, to then receive the Holy Spirit. By receiving the Holy Spirit, they become born again. Those who are born again become children in the family of God, and as His children they are in a personal relationship with their Father who is God above all. As children of God, they are also inheritors in the heavenly kingdom of Jesus, which is a kingdom without end.
We believe Jesus physically rose from the dead. He was seen by and interacted with many eyewitnesses, including the disciples and apostles, and He has now ascended back into Heaven. Jesus is currently seated in majesty, power and authority alongside the Father, and He is now accessible to us in prayer and fellowship.